Hi there, Today Was a Fairytale readers! Stress Casey here, reporting for guest posting duty! (That was a bit cheesy for even my tastes, my apologies.)
I am so grateful to Kelly for opening up her fantastic blog to me! When she asked me to write about my Fall Favorites, I had big plans!
And by lazy I mean swamped by 50 hour work weeks, cooking, cleaning, and setting up our brand new home while my hardworkin' Handsome Husband busts his butt in Law School! And also, I'm just lazy.
I hope you enjoyed my Fall Favorites, new friends! Maybe you'll be more inspired than I am and actually
create
some of these beauts!
Please come by and visit me in my little corner of the blogosphere, you can tell me sweet Kelly sent ya!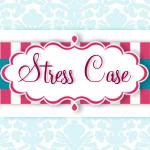 I write all about my Handsome Husband,
my new adventure of homeownership,
my love of blogging,
and I even share a recipe that I actually made every once in a while!
Stress Casey OUT!